Skip to Content

CEMENT-BASED PRODUCTS IN SAN JOSE, CA
At Stucco Supply Co, we focus on developing and manufacturing the highest quality materials for the Stucco Industry. Stucco is a durable, attractive, and weather-resistant wall covering. It was traditionally used as both an interior and exterior finish applied in one, two or three thin layers directly over plywood/lumber, solid masonry, brick, or stone surface. The finish coat usually contained an integral color and was typically textured for appearance. The word "plaster" is typically used when describing the base coats before the stucco finish.
Download Superior Stucco Exterior Stucco Spec Sheet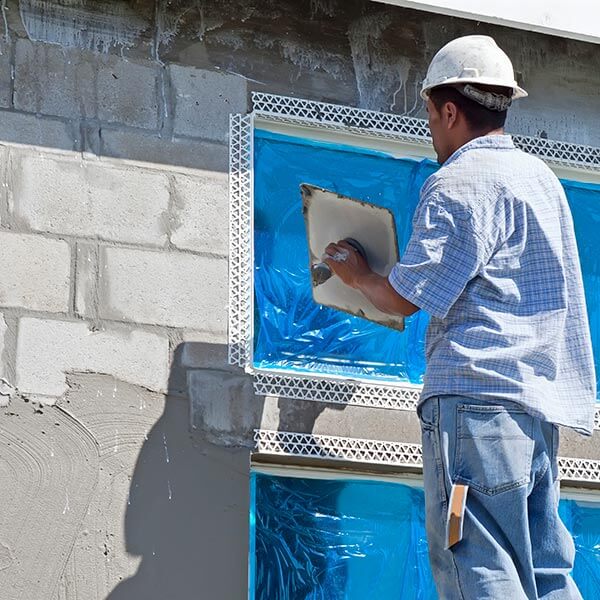 The Many Uses of Stucco
Stucco and plaster-like materials have been used for centuries throughout the world and have many decorative and ornate uses. Typically, plywood or open-stud walls are covered with tar-saturated paper and galvanized lath wire, sometimes called "chicken wire," prior to the plaster process. After the lath has been completed and inspected, the stucco is applied in three layers, referred to as scratch, brown, and texture coats. Each coat must be allowed to cure before the next coating is applied. This permits the stucco to harden properly before being covered by the following application. The tinted stucco finish coat is the surface everyone sees.
Our Knowledge of Stucco and Cement
At Stucco Supply Co, we're well-versed in applying stucco for all types of construction scenarios. As a highly-adaptable and cost-effective material, we can utilize its pliable aspects while saving you money and enhancing the looks of your building. It's attractive and solid, creating a strong surface that lasts significantly longer than traditional siding. In San Jose, the heat can cause other materials to warp and peel, while stucco stays a dense alternative, protecting your home or commercial building from the weather and elements. It also helps increase the property value of your building. It's breathable, fire-resistant, and water-resistant, giving you next-level insulation without the fluff.
Your One-Stop-Shop for All Your Stucco, Lath, Plaster, and Drywall Needs