Skip to Content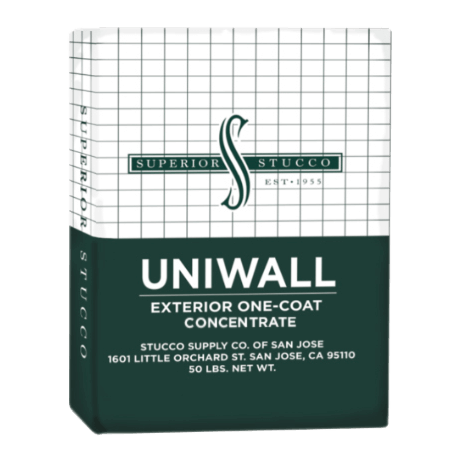 One Coat Stucco Systems
A popular variation of the traditional 3-Coat Stucco is what is commonly referred to as "One Coat." The name is a little misleading as the "One-Coat" system does require a finish top-coat. ICC Certified Superior Stucco Uniwall Exterior Wall & Insulation System substitutes the scratch coat of stucco with a one-inch thick foam board. The brown and texture coats are the same for both stucco systems and must meet the same requirements. All types of finish are equal for both the 1-Coat and 3-Coat systems.
Download Superior Stucco Uniwall Concentrate Spec Sheet
Download Superior Stucco Uniwall SDS Report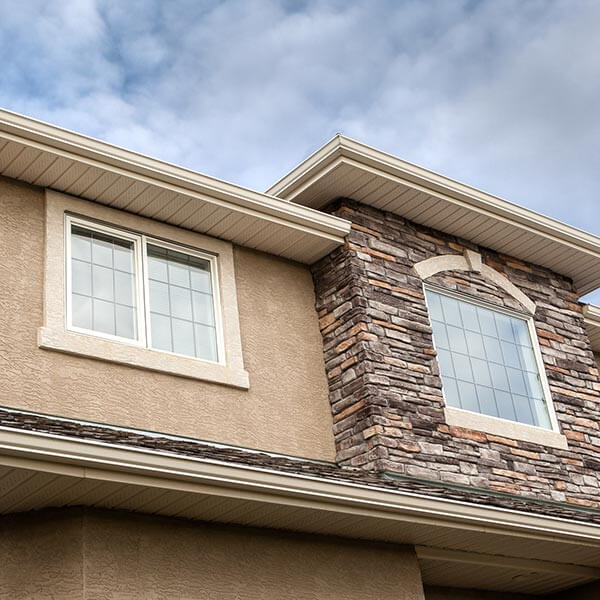 Superior Stucco Uniwall
One Coat Stucco looks much the same as traditional three coat stucco, but with some advantages: it allows for increased energy efficiency, the 1" of foam provides continuous exterior insulation (CI), increasing the R-value of the wall while reducing thermal bridging. Labor costs, and schedule savings are another advantage. Superior Stucco Uniwall is a One-coat stucco base coat that is a factory- prepared mixture of Type I-II Portland cement, chopped Type E glass or polypropylene fibers and proprietary ingredients, field mixed with sand, & water (optional admix may be added). One-Coat Stucco is applied as a single base coat 3/8-inch to 1/2-inch thick followed by a required finish coat. One-Coats advantage is it will last decades with little maintenance. It can withstand years of weather and physical abuse. It only requires one base coat application and finish coat can be applied in as little as 24 hours after the brown coat. Reduces the exterior cladding weight by approximately 50%.
Your One-Stop-Shop for All Your Stucco, Lath, Plaster, and Drywall Needs