Skip to Content
Our Superior Stucco Products
As the San Jose area's premier stucco manufacturer, we have the flexibility to customize many of our Superior Stucco products to suit your building needs. Our on-site color match experts have decades of experience bringing your color wishes to life. Throughout the entire process, we're there to support our customers with the highest quality service in the industry. We aspire for our customer care and manufacturing to go well beyond the expectations of our customers. That's why we're continually seeking new opportunities to serve our customers through product development and implementation.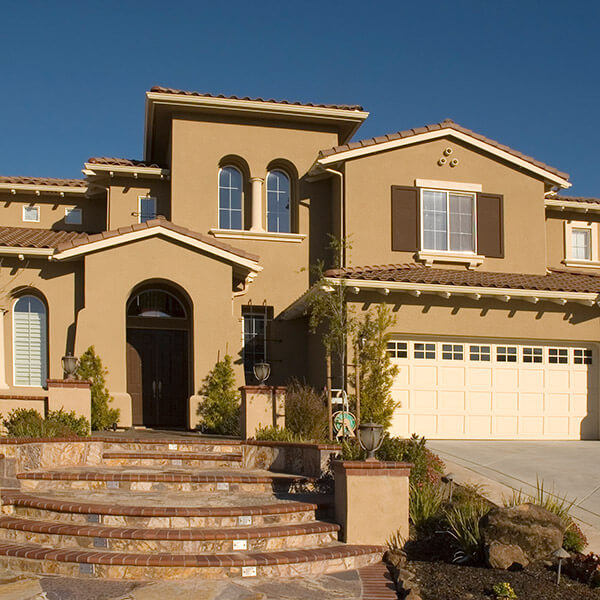 The Bay Area's Premier Stucco Manufacturer
Over the years, Stucco Supply Co. has been manufacturing cement-based products for a wide variety of purposes with flexible, innovative designs. Whether the need be a basecoat or a top finish coat, the possibilities are endless. As a centuries-old solution, stucco is known to be a highly-durable, fire and impact-resistant decorative finish. Better yet, stucco looks amazing on any type of structure. Of all the different types of cladding, stucco is the most inexpensive, maintenance-free cladding available, and provides years of durability and beauty. With time, if you get tired of your stucco finish, it is quite easy for stucco professionals to re-stucco your building or home to create a whole new allure!
Continuously Developing New and Exciting Products
With the evolution of the plastering industry, comes change; and we answered that call with a full line of Superior Stucco polymer products to help improve the performance of plaster materials. We have acrylic admixes or bonding agents for all of your high-performance needs, as well as the market's best value in acrylic finish! Give us a call, and our helpful sales team would be happy to address any questions or concerns you may be having. We look forward to assisting you.
Your One-Stop-Shop for All Your Stucco, Lath, Plaster, and Drywall Needs