Skip to Content

Acrylic Finish in San Jose, CA
For the past two decades, the stucco industry has evolved faster than any other time in history. As a centuries-old solution, stucco has been kept pretty simple by design. If it's not broken, don't fix it, right? Wrong!
In today's building landscape, more is being asked of the performance of stucco and their assemblies. Superior Stucco has responded with a full line of polymer products. We have admixes that will greatly improve the qualities and performance of your cement products, as well as the highest quality bonding agents in Northern CA. Superior Stucco also offers the best value and quality in Acrylic finishes.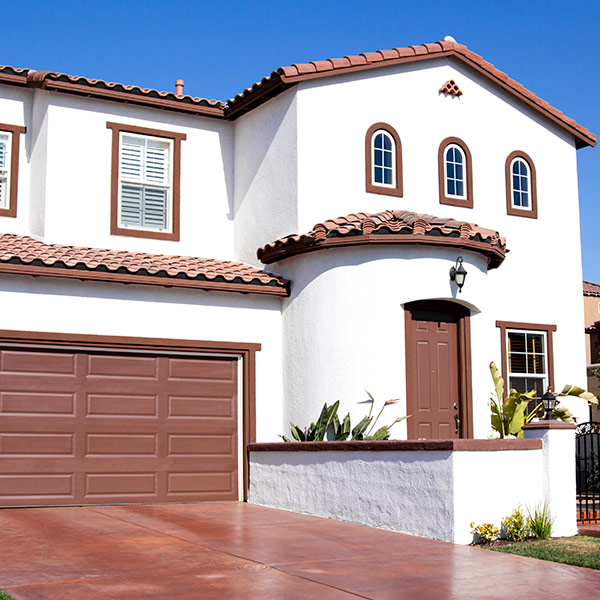 What is Acrylic Stucco?
There's usually a lot of confusion about the difference between traditional and acrylic stucco. There are many names for both types, materials used, and prices that all lend to the number of questions about the topic. Acrylic stucco, also known as synthetic or elastomeric stucco, is made out of acrylic resins and polymers that come together to create a thin glue. Resembling a high-quality paint with sand in it, acrylic stucco gives finishes a bit more definition. Acrylic stucco is resistant to hairline cracks as it is more elastic, letting it stretch as the temperatures shift. Additionally, because it comes in buckets with a different mixing style than traditional stucco, all your colors will be bright, vibrant, and a perfect match in every bucket. With bagged stucco, colors may vary from batch to batch, giving a less uniform look on your building.
Why Stucco Supply Co for Acrylic Stucco?
At Stucco Supply Co, we'll properly assess your construction needs and let you know about the pros and cons of acrylic versus traditional stucco. We believe in transparency rather than selling you products you may not need. We'll never upsell you or charge you for services that aren't necessary. We're not pushy. We just want you to get what makes you happy and will most benefit your building, no matter the product we install. Give us a call and let's talk about if acrylic stucco application is the right course of action for you!
Download Superior Stucco Base Primer SDS Report
Your One-Stop-Shop for All Your Stucco, Lath, Plaster, and Drywall Needs