Skip to Content
Great Stucco Color Selection with Our Color Chart
Because we manufacture the stucco on-site, our stucco color selection is far superior to those you would find at other stucco companies that have an off-site staff to perform color matches. Should you not be satisfied with any of the 30 standard stucco colors we have to offer, Stucco Supply Co is more than happy to fill a custom order. Just bring in a paint color or a small 2" chip of the desired color, and we can go from there. If you want a very consistent deep, bright, or dark color, we suggest using our Superior Stucco Acrylic Finish. If it's more of a traditional, earthy color, our Superior Stucco Color Coat will do the trick.
Download Superior Stucco Exterior Color Coat Spec Sheet
Download Superior Stucco Exterior Color Chart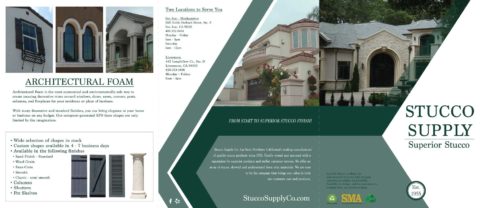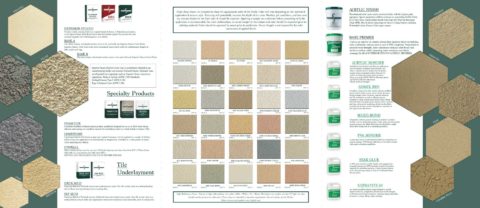 Why Stucco Supply Co for Specific Colors?
Choosing the right stucco color for your next project is a big decision, but it can also be a difficult one. At Stucco Supply Co, we are dedicated to helping you find the right stucco color selection that will enhance and beautify the appearance of your building. Our professional stucco team is very knowledgeable about the different types of color schemes available and can discuss with you which choice may be the perfect fit for your project. Do you have needs for color customization? No problem! We gladly fulfill any custom orders and are ready to assist you whenever you need it. We offer a wide variety of standard, premium, and custom colors for your convenience.
Your One-Stop-Shop for All Your Stucco, Lath, Plaster, and Drywall Needs