Skip to Content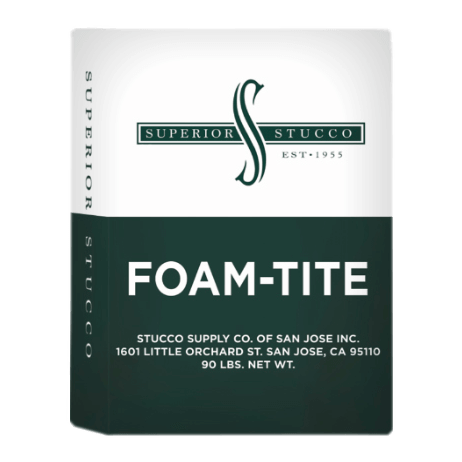 Foam Coating & Adhesive
Manufactured from the highest grade materials, Superior Stucco Foam-Tite provides the dependability and flexibility in design that is demanded from an adhesive and coating in today's construction projects. Superior Stucco Foam-Tite is a Polymer-modified Portland cement product that is specifically designed for use as an EPS Foam shape adhesive and coating and is compliant with ASTM C926 & C150 and is recognized in both IBC/IRC Building Codes. Not for use with EIF Systems.
Download Superior Stucco Foam-Tite Spec Sheet
Superior Stucco Foam-Tite
Most commonly used in residential and commercial applications for bonding the EPS Foam shapes to approved substrates such as Superior Stucco Uniwall One-Coat, traditional brown coats, stucco, cement board, masonry and Tilt-up, or poured-in-place concrete. Superior Stucco Foam-Tite is also used as a leveling coat or for a Crack Guard System (CGS) when embedding mesh for crack suppression. Being a dry-bagged product it gives you the freedom to mix the amount you need, when you need it. Wet mixes do not provide that type of flexibility and tend to cost you more money in product waste.
Your One-Stop-Shop for All Your Stucco, Lath, Plaster, and Drywall Needs