Skip to Content
Why We Care at Stucco Supply Co
Stucco Supply Co shares the growing concerns on environmental issues. Our commitment to sustainability is genuinely ingrained in our foundation as a manufacturer and building supplier. Our award-winning packaging partners are pursuing operations in an environmentally responsible manner with a vision and commitment to have the majority of their products be waste-free. Their commitment is to innovate so that 100% of the plastic packaging will be reusable, recyclable, or compostable by 2025. All of our paper packaging products already use over 10% post-consumer recycled content. Stucco Supply Co will continue to collaborate with industry partners to increase reuse, recycling, and composting rates for plastic and paper in the communities where we operate.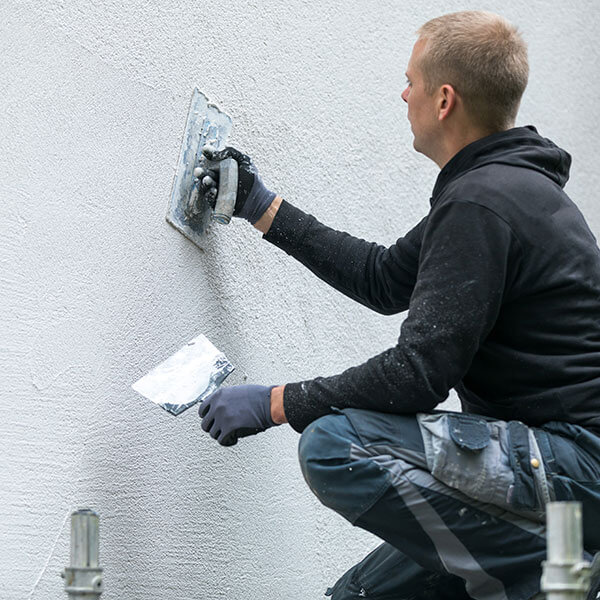 What is LEED?
LEED (Leadership in Energy and Environmental Design) provides a point system to score green building design and construction, which provides a sustainability framework for design, construction, operations, and maintenance of new and existing buildings. LEED is recognized globally as the standard for the design, construction, and operation of high-performance green buildings and neighborhoods. Stucco Supply Co has been developing Superior Stucco products and has created manufacturing and service protocols to better protect the environment for years and will continue our efforts to operate as clean and green as possible.
Why is LEED Important?
LEED-certified buildings are proven to be friendlier to the environment through a dedicated attempt to reduce the stress on the environment. They are more energy and resource-efficient and respectful to human health. LEED-certified buildings generate less waste and lower the use of energy, water, and other resources. With the LEED practices in place, you can save more money, increase the property values, and increase the satisfaction of the buildings' occupants over the lifetime of the project.
The simple definition of sustainability is a process or state that can be maintained at a certain level for as long as it is wanted. Superior Stucco products are manufactured and sold within close proximity of 90% of all our raw materials needed for manufacturing. We are leaving a smaller footprint than any other stucco manufacturer in Northern California. Being closer to the source keeps our CARB (California Air Resources Board) compliant trucks closer to home, leaving less pollution in the atmosphere.
What are the Five Main LEED Categories?
Building Design and Construction
Interior Design and Construction
Operations and Maintenance
Homes
The Materials and Resources (MR) credit category focuses on minimizing the embodied energy and other impacts associated with the extraction, processing, transport, maintenance, and disposal of building materials. The requirements are designed to support a life-cycle approach that improves performance and promotes resource efficiency. Each requirement identifies a specific action that fits into the larger context of a life-cycle approach to embodied impact reduction.
The Life-cycle assessment (LCA) provides Stucco Supply Co a more comprehensive picture of the materials and products we manufacture. It enables our Superior Stucco product development team to make more informed decisions that will have a greater overall benefit for the environment, human health, and communities we work in. The LCA will help us to continually develop products through innovation for the betterment of our communities.
Your One-Stop-Shop for All Your Stucco, Lath, Plaster, and Drywall Needs