Skip to Content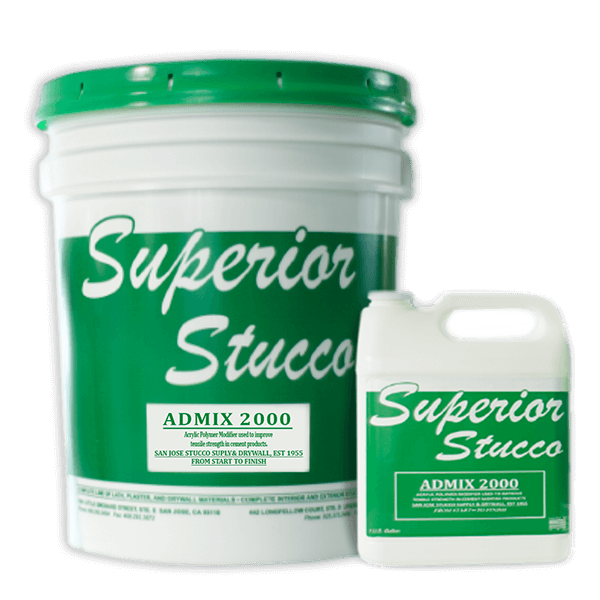 The New Millennium
Superior Stucco Admix 2000
Superior Stucco Admix 2000 is a medium, viscous, low odor, acrylic polymer modified matrix used to fortify cement mortar mixes. Superior Stucco Admix 2000 increases mortar strength, water resistance, superior adhesion, UV protection, as well as offering superior versatility in many cement-based mortar mixes.
Superior Stucco Admix 2000 works well with One-Coat applications, exterior Stucco, Terrazzo, patching and concrete resurfacing. Delivering durability, strength, and decrease surface degradation, especially on thin applications like Stucco. Not to be applied directly onto any surfaces, as it is to be used as an admix only.
Download Superior Stucco Admix 2000 Spec Sheet
Download Superior Stucco Admix 2000 SDS Report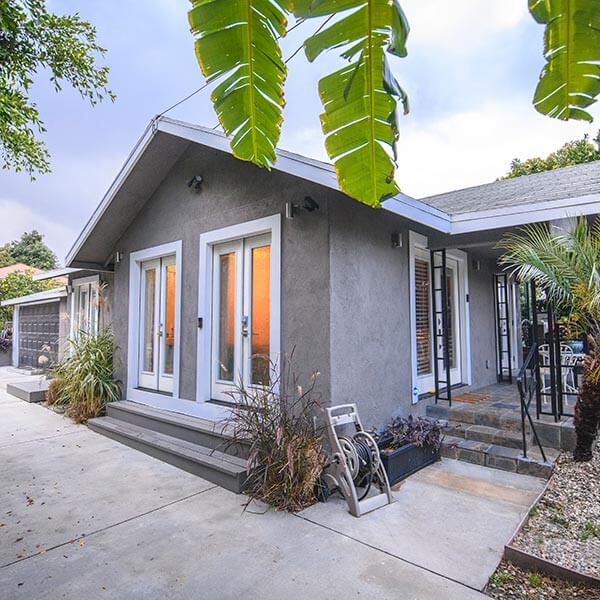 Superior Stucco Acrylic Finish
Superior Stucco's 100% acrylic-based finishes include the latest Dirt Pick-up Resistance (DPR) technology. They provide a flexible, durable, integrally colored finish, which will enhance the appearance of any plastered structure. A combination of monomers and emulsifiers help reduce the attraction of dirt, greatly improving the look of your home or business over the long-term.
Superior Stucco Acrylic Finishes may be troweled or sprayed on to achieve a variety of texture options and are available in the following finishes: Coarse Plus, Coarse, Medium, Fine and Smooth. Superior Stucco Acrylic Finish is the #1 choice of building professionals and architects.
Your One-Stop-Shop for All Your Stucco, Lath, Plaster, and Drywall Needs